The KPI Discovery Workshop
The KPI Discovery Workshop℠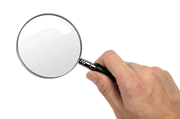 The KPI Discovery Workshop helps organizations identify and develop effective key performance indicators for measuring the performance of their loyalty schemes or of the business as a whole.
Deliverables
KPI definitions, including the purpose of each KPI, the definition of data sources and the access methods used, execution guidelines and instructions on how to interpret the results. For technically setting up the KPIs, we will work with vendors of Business Intelligence tools used by the organization, including Axiom's own Merit Intelligence, a member of the Merit Loyalty Suite® family.
Schedule & Duration
The workshop's schedule includes the following activities:
Interview decision-makers and management at all levels to identify the in-place decision making processes and current tools used to determine KPIs (@ Client site)
Implement industry standard KPIs, develop custom KPIs (varying by industry, location, country) (@ Client site and Axiom)
Based on in-place technologies, run and explain the results (@ Client site)
Reoccurring interpretation and utilization of the results. (@ Client site)
Total duration varies significantly by company and industry. A minimum of 10 days are required for the initial discovery and KPI design sessions.
Workshop participants
Top managers and department managers responsible for analyzing business results.
For further details or to arrange a consultation, please contact us.