Extending the entertainment experience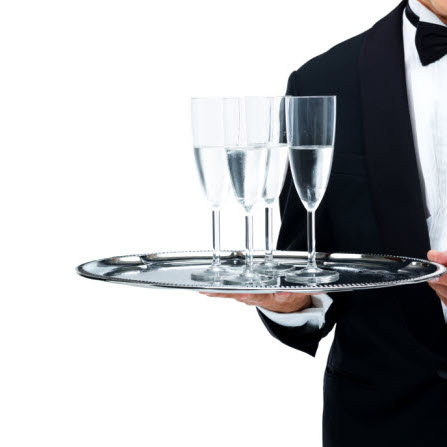 Axiom has extensive experience in developing attractive loyalty management strategies for the entertainment industry, achieving venue loyalty, upselling and cross-selling through specialized promotions.
A unique challenge
The Entertainment industry is very wide. From restaurants and bars, to theme parks and museums, to cinemas, theatres, nightclubs and casinos, all venues have widely diverse clientele but one common goal: To amuse people in their leisure time.
For most people, leisure time is rare and expensive but nonetheless essential. Irrespective of profession, financial status and social standing, leisure time is every person's turn to being served while accompanied by colleagues, friends and family. In such a setting, building a truly successful loyalty program presents an additional challenge to those of other industries. That is, to create a program which enhances the entertainment experience of customers and to design it in such a way so as to hide any administrative processes which could make customers hesitant in enrolling or identifying themselves on every visit.
A unique opportunity
Contrary to other businesses, entertainment is not comprised of isolated transactions, as people combine multiple events in a single outing. For example, a movie-dinner-drink sequence is not uncommon. Loyalty marketers are therefore granted a unique opportunity to formulate coalitions for cross-selling and upselling aimed at making customers feel important, recognized and appreciated throughout the entire experience.
What We Can Do for the Entertainment Industry…
Axiom has a unique proposition for the Entertainment Industry:
Build an all-encompassing coalition for entertainment partners, capturing the entire customer entertainment experience.
Offer seamless technical and business integration across all channels and stages of interaction with the customer - reservations, events and post event activities - including game elements and real time rewards.
Promote and reward each venue and each product differently, based on each transaction's profitability and overall strategic importance to the organization.
Offer incentives to customers and employees, recognizing each party's individual contribution in every transaction, in an orchestrated effort to engage everybody.
Gather data to build the knowledge on each customer's entertainment preferences by measuring transactional behavior (venues visited, products consumed, etc.) vs. attitudes and intentions (responses to surveys, complaints, contacts, website visits, etc.)
Monitor and measure customer behaviour through intelligent segmentation.
Target and communicate in a customized manner, optimizing promotional cost and maximizing return on investment.
Perform all of the above through easy-to-use tools for business users, requiring no, or minimal, IT support.
Services & Technology Support
Our strategy for loyalty management in the Entertainment industry is supported by services and technology:
Merit Travel and Merit Retail, two industry extensions of Merit Loyalty Suite®, are integrated to implement flexible programs for the Entertainment industry.
Merit Intelligence enables multi-dimensional dynamic segmentation based on industry-specific parameters, such as, venue and meal preferences, life-stage analysis, etc.
Merit Communications allows for targeted customized communications by traditional and electronic means.
Merit Campaigns enables real-time personalized campaigns and rewards at all customer interaction points.
Merit eChannels facilitates seamless interaction and interfacing with electronic channels.
Merit Complaints provides an integrated approach to complaint management.
Merit Fraud Management provides support to detect and prevent employee and customer fraud.