Competing in a disruptive industry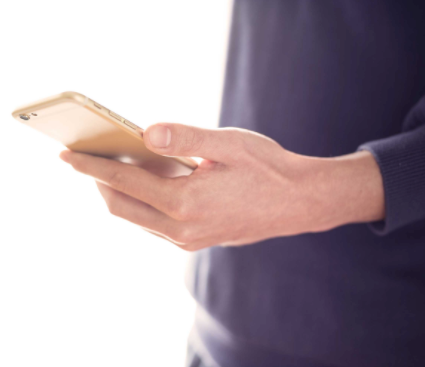 When it comes to changing the way people live and work, the Telecommunications, shortly Telco, industry is demonstrating the most dramatic changes and new paradigms, from the ways we communicate, to how we educate and entertain ourselves. Smartphone technology and the progressive advancements of Internet bandwidth, leave no doubt that people can be as reachable as never before, but also perfectly informed and highly selective.
A unique challenge
An ever-growing percentage of population carries devices that can display smart content. Mobile subscriptions reached 7.8 billion in Q3 2017, of which 5 billion use mobile broadband. 400 million smartphones were sold in the same quarter, reaching 83% of all mobile phones sold '[Ericsson Mobility Report November 2017]'.
But people use smartphones for many other purposes than to make phone calls and send emails: To shop, work, chat, play, exercise, listen to music and watch videos, among others. The average adult checks their phone 30 times a day and the average millennial checks their phone more than 150 times a day, according to the SOCIAL MEDIA NEWS in New York.
These advancements in usage are not accidental. They have been driven by extraordinary technological and service innovation, which makes it constantly easier and cheaper to get engaged and be carried away in the world of digital communications. The propagation is so fast, that academics started studying the shifts in people behavior and the impact, positive or negative, digital communications have on social behavior. Aside the social issues, Telco companies must face the challenges that they themselves create: The wild propagation of easily accessible but also easily switchable telecommunications technology, imposes an urgent need for ways to create customer loyalty and improve retention.
A unique opportunity
Telco has become an irreplaceable commodity. People seek communication right after they satisfy the basic human needs of shelter and food. Sometimes even before that. Telco companies offer fixed and mobile telephony, Internet and TV services, while the majority of them include mobile phones and accessories in their offering, in an attempt to capture a bigger share of the customer's spending in communication and entertainment. The new reality exposes, like never before, the tremendous opportunities for cross selling and upselling, activities that must be and can only be managed through a sophisticated campaign management discipline that combines technology and expertise.
Moreover, the Telco industry is at a unique position: Not only has the knowhow and data to build loyalty programs, it also controls the main medium through which all other industries can access their customers and clients. Telco companies can therefore lead loyalty coalition programs, in a role much more important than any other partner of such coalition, given that the most marketing communications will eventually pass through a channel controlled by the Telco company.
What We Can Do for the Telecommunications Industry…
Axiom has a comprehensive proposition for the Telco Industry:
Build a standalone customer loyalty program, that captures and rewards customer activity across all telco lines of business – telephony, Internet, TV, cloud services and retail
Build an all-encompassing coalition enhancing the customer value proposition. With our proven record of large coalitions across Europe, we can deliver an end to end solution
Offer seamless technical and business integration across all channels and stages of interaction with the customer - subscription, renewal of recurring services, events and post event activities - including elements and real time rewards
Promote and reward each line of business and each product differently, based on each transaction's profitability and overall strategic importance to the organization
Offer incentives to customers, agents and employees, recognizing each party's individual contribution in every transaction, in an orchestrated effort to engage all stakeholders
Gather data to build the knowledge on each customer's preferences by measuring transactional behavior (types of services purchased, usage levels, needs coverage) vs. attitudes and intentions (responses to surveys, complaints, contacts, website visits, etc.)
Monitor and measure customer behavior through intelligent segmentation optimized for the Telco industry
Target and communicate in a customized manner, optimizing promotional cost and maximizing return on investment
Perform all of the above through easy-to-use tools for business users, requiring no technical support.
Services & Technology Support
Our strategy for the Telco industry is supported by services and technology:
Merit Telco and Merit Retail, two industry extensions of Merit Loyalty Suite®, are integrated to implement flexible programs for the Telco industry.
Merit Intelligence enables multi-dimensional dynamic segmentation based on industry-specific parameters, such as service preferences, usage patterns, life-stage analysis, etc.
Merit Communications allows for targeted customized communications by traditional and electronic means.
Merit Campaigns enables real-time personalized campaigns and rewards at all customer interaction points.
Merit eChannels facilitates seamless interaction and interfacing with electronic channels.
Merit Complaints provides an integrated approach to complaint management.
Merit Fraud Management provides support to detect and prevent employee and customer fraud.