Campaign Management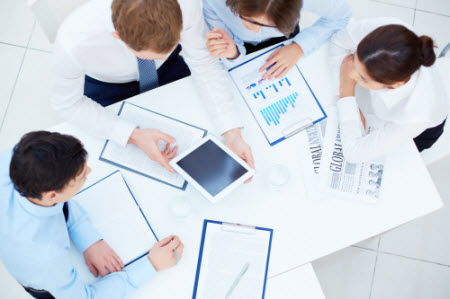 Axiom undertakes the entire campaign lifecycle, from campaign strategy design, to planning and setup, execution and post-campaign evaluation (analysis and reporting).
Under a multi-merchant loyalty coalition program, this service covers the needs of the program owner as well as those of the individual partners.
The following types of services are foreseen under a Campaign Management engagement:
Pre-campaign analysis & segmentation
Based on the program owner's or the individual partner's requests or based on the holistic analysis which will indicate opportunities for campaigns. Pre campaign analysis will provide the candidate target segment and its demographic synthesis, based on analysis of prior behavior and the objectives of the requester.
Merchant briefing & negotiations
Will be performed ether on-site or through conference calls, explaining to the merchant the target segment and discussing the campaign concept, announcement and expected outcome.
Creative communications
Selection of announcement text and images accompanying a campaign. This activity can be performed by Axiom, by the program owner or even by the partner's own agency. In all cases, Axiom will verify the quality and suitability of the chosen material.
Campaign setup & testing in Merit
We undertake testing of campaign execution and communications, to ensure quality of the deliverable messages.
In-campaign monitoring and intermediate reporting
During the campaign period, the campaign's performance is monitored and reported to the program owner, especially in case of unexpected results. For example, an analysis of the current responders to the campaign can be provided, analyzed by the stage of the campaign which they reached (in case of multi-stage campaigns with a target spending/frequency).
Post-campaign analysis
After the campaign's termination, post-campaign analysis is performed on the results of the campaign, on top of the standard campaign reporting (for example, further demographic analysis of the responder's group, as well as comparison with prior performance of same group, retention, attrition and acquisition rates, etc.).
Management reporting
Preparation of reports for program owner management, based on the results of post-campaign analysis.
Partner briefing
Briefing session with explanation of campaign results and forward planning with the partner for follow-up campaigns.
Holistic analysis
In addition to campaign maintenance on a per-campaign basis, Axiom can perform a holistic analysis, for all partners and customers, on a regular basis. The purpose of such analysis is to proactively measure the scheme's performance and to assist the program owner's team in identifying opportunities for improvements and for providing additional value to the merchants.
For example, holistic analysis will achieve the following:
Segmentation of customers not sufficiently targeted (communication frequency floor rule analysis)
Coordinated campaign effectiveness (for example, identifying impact of concurrent campaigns)
Cross merchant analysis, aiming at understanding cross-merchant customer purchasing behavior and cross-selling campaign opportunities
Merchant category analysis in combination with demographics, identifying opportunities for specific category promotions
Other standard and custom analyses.
Axiom provides holistic campaign analysis reports on the agreed frequency with the program owner's management.
Axiom resources
Under a Campaign Management engagement Axiom will deploy the following human resources:
Senior business consultants with experience in cards and retail.
Senior analysts with experience in data extraction and analysis, Merit Loyalty Suite, with particular emphasis on Merit Campaigns
Technical Consultants on an as needed basis for data extraction and communications
Graphic artist/designer.
For further details or to arrange a consultation, please contact us.