Implement a holistic approach to Travel & Hospitality loyalty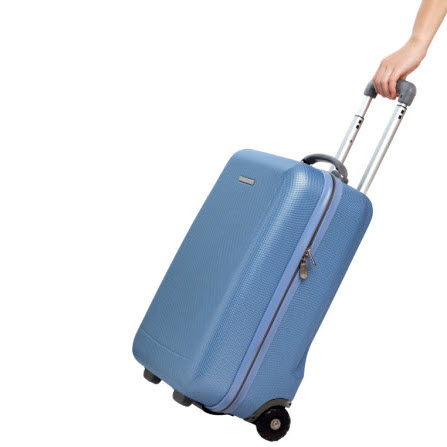 Axiom has extensive experience in developing attractive loyalty management strategies for the travel & hospitality industry, achieving destination loyalty and sales referrals through specialized promotions.
Travel & Hospitality Industry Issues
The Travel & Hospitality industry has been in "turbulence" for a number of years now. Although the industry itself is ever improving its processes and efficiency through business and technological innovation, external factors significantly affect the worldwide economy with the Travel & Hospitality Industry taking the biggest share of the impact: The terrorism threat and oil crisis significantly affect operational costs; globalization increases the need for alliances; the ever growing popularity of the Internet makes the industry even more competitive.
The role of loyalty marketers in such a dynamic environment is becoming increasingly more demanding, magnified by the industry's inherent complexities such as:
Competition from low cost carriers and the increasing penetration of air travel in the middle and lower population classes
Growing sensitivity of air travel demand to changes in ticket prices and incomes.
Significant diversity in travelers' profiles (such as business, leisure, religion and educational travelers), leaving airlines and travel organizations with a "mosaic" of customer segments with different needs, responding to totally different promotions and incentives
A no-barriers-to-entry perfectly efficient global distribution web, rendering more informed and highly demanding travelers
Significant opportunities for cross-selling and alliances with drag-along businesses such as travel insurance, hotel accommodation, ground transportation, duty-free shopping and entertainment
What We Can Do for the Travel & Hospitality Industry…
Axiom has a unique proposition for the Travel & Hospitality industry:
Build an international loyalty program that will encompass all services (passenger travel and freight, accommodation, ground transportation, travel insurance and entertainment) and all channels of customer interaction (branch, Web, kiosk, phone, SMS, etc). Expand the program to coalition partners, with proven methodologies for technical and business integration, including inter-company logistics and financial arrangements
Promote and reward differently for each route, class of services, product, transaction channel and type of transaction, based on each transaction's different profitability and strategic importance to the organization
Offer incentives to customers, employees, partners and agents, recognizing each party's individual contribution in every transaction, in an orchestrated effort to engage everybody
Gather data to build the knowledge on each customer's travel profile by measuring actual transactional behavior (tickets, accommodation events, etc) vs. attitudes and intentions (responses to surveys, complaints, contacts, website visits, etc)
Monitor and measure customer behavior, through intelligent segmentation
Target and communicate in a customized manner, optimizing promotional cost and maximizing return on investment
Do all of the above through easy-to-use tools at the hands of business users, with no or minimal IT support.
Services & Technology Support
Our strategy for loyalty management in the Travel & Hospitality industry is supported by services and technology:
Merit Travel, a Merit Loyalty Suite® Industry Extension, equips our clients with the tools to implement flexible programs with sound financial justification.
Merit Intelligence enables multi-dimensional dynamic segmentation based on industry-specific parameters, such as delinquency, household financial status, life-stage analysis, etc.
Merit Communications allows for targeted customized communications by traditional and electronic means.
Merit Campaigns enables real-time personalized campaigns and rewards at all customer interaction points.
Merit eChannels facilitates seamless interaction and interfacing with electronic channels.
Merit Complaints provides an integrated approach to complaint management.
Merit Fraud Management provides support to detect and prevent employee and customer fraud.