Develop a uniform loyalty management strategy across all outlets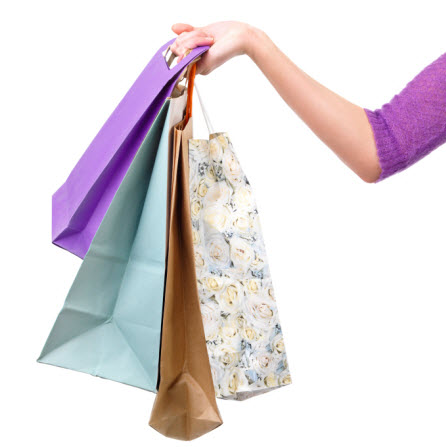 Axiom has extensive experience developing coherent loyalty management strategies for the retail industry, providing centralized control with local flexibility for customized promotions and campaigns.
Retail Industry Issues
Among the many issues confronting today's retail managers, the most pivotal in determining the requirements of loyalty programs are:
Small profitability margins – A standing reality of the retail environment that is even more striking during planning for promotional programs
High attrition rates – Customers can leave as easy as they come, looking for small differentiations; a better price, a more convenient location, better service or better rewards
Hundreds of thousands of products, with different profitability and turnover ratios
Multiple forms of competition – Threats from directly competing chains on a national level or small, specialized neighborhood stores with innovative and highly flexible promotional techniques
Economies of scale – a mounting cry to allocate management overheads across more outlets. As a result, the research for uniformity and consolidation in marketing and technology is the new rule of thumb
Vast volumes versus low value of transactions – Huge volumes are no excuse for overlooking the difference in profitability between customers and transactions. The small value makes this differentiation an even trickier venture, running the risk of indiscriminately overspending promotional resources. Technology is now the ultimate tool for efficiency and automatically picking and handling different customers, differently.
What We Can Do for the Retail Industry…
Axiom has a unique proposition for the Retail industry: Build a national or international loyalty program with all of the following characteristics:
Centrally controlled, for maintaining a consistent image and profitability
Flexible, for quickly responding to unpredictable competitive actions and for maintaining profitability by concentrating tactical promotions only at the locations and on the products being challenged
Integrated, across all locations and all customer touch-points, regardless of the underlying technologies used in the stores
Effective and efficient, recognizing the unique opportunity of a customer's first visit as a great chance to open a relationship without having to deal with complex processes or waiting in long lines
Intelligent, thus cost-efficient by making use of the customer's detailed transaction behavior to target promotions, thus optimizing the organization's entire promotional spending
All encompassing by designing employee and partner educational programs and incentives to communicate the benefits of great initiatives, infuse enthusiasm and secure the engagement of all important contributors.
Services & Technology Support
Our strategy for loyalty management in the Retail industry is supported by services and technology:
Merit Retail, a Merit Loyalty Suite® Industry Extension, helps our retail clients implement profitable programs with all of the above characteristics.
Merit Intelligence enables multi-dimensional dynamic segmentation based on industry-specific parameters, such as delinquency, household financial status, life-stage analysis, etc.
Merit Communications allows for targeted customized communications by traditional and electronic means.
Merit Campaigns enables real-time personalized campaigns and rewards at all customer interaction points.
Merit eChannels facilitates seamless interaction and interfacing with electronic channels.
Merit Complaints provides an integrated approach to complaint management.
Merit Fraud Management provides support to detect and prevent employee and customer fraud.