Face the challenges of the Petroleum Retail industry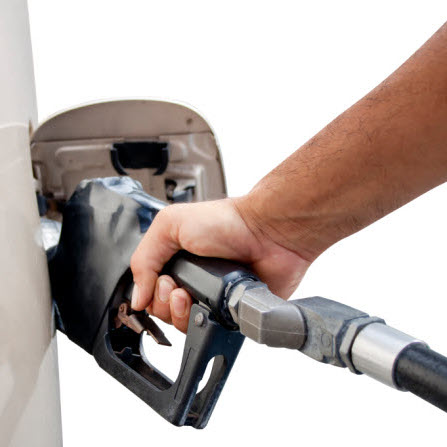 Axiom has extensive experience in developing attractive loyalty management strategies for the petroleum industry, promoting commodities and services, in combination with the operational complexities of convenience store retailing.
Petroleum Retail Industry Issues
The Petroleum Retail industry has all the complexities caused by a highly commoditized scarce resource with extraordinary price fluctuations, combined with the challenges of traditional convenience store retail.
In addition to the issues faced in running convenience stores as fully fledged retailers, (please refer to our Retail Industry page for further analysis of the retail industry's issues) Petroleum Retail has some unique characteristics that need to be considered and addressed in designing an effective loyalty strategy:
Competitors are across the street or even worse, on every street
Customers have diverse incentives – Customers can be distinguished in two major classes: Regular individuals driving their own cars and business people driving company/fleet cars. Individuals primarily focus on price and product quality, while business people focus on service and incentives
Customers have diverse importance! There are customer differences in every industry. However, in this case, a dissatisfied business customer will leave and take the entire company's fleet to the competition
Customers do not plan. There are few customers who plan their visits at the filling station. Instead of turning to the nearest competitor's station when they run out, carefully designed incentive programs can encourage good planning and loyalty
There are multiple sales channels with diverse technologies and unconventional operating schedules – Fuel is sold at the pump and can be paid at the POS (attended) or directly at the gas pump (unattended). Customers will appreciate being recognized and rewarded at all points of interaction, regardless of the underlying technology
There are multiple back-office systems. Fuel inventory levels are usually managed by totally separate systems than convenience store inventories and by fundamentally different policies governing pricing and promotions. Occasionally, the c-store is managed independently by franchisees that must buy into and support the loyalty program, presenting a consistent message to the consumer.
What We Can Do for the Petroleum Industry…
Axiom has a unique proposition for the Petroleum Retail industry: To design and implement a large scale national or multi-national loyalty program that will be:
Centrally controlled, by head quarters but at the same time flexible enough to accommodate local requirements, with multi-currency and cross-border transaction support
Integrated, across all locations and all customer touch-points, including gas pumps, convenience store POS and other electronic channels such as kiosks, the web and telephony
Comprehensive, in maintaining records of the entire 'customer experience', namely the customer's entire interaction with the company through financial (purchases) and non financial transactions (call center interactions, complaints and surveys)
Catering to the unique requirements of each customer segment, from individuals to professionals on fleet-card programs
Intelligent, thus cost-efficient by making use of the customer's detailed transaction behavior to target promotions, thus optimizing the organization's entire promotional spending
All encompassing by designing employee and partner educational programs and incentives, to communicate the benefits of such a great initiative, to infuse enthusiasm and secure the engagement of all important contributors
Services & Technology Support
Our strategy for the Petroleum Retail Industry is supported by services and technology:
Merit Retail, a Merit Loyalty Suite® Industry Extension, helps petroleum retailers implement profitable programs with all of the above characteristics. Merit Retail supports the requirements of fuel sales, services and c-store items in one integrated package with interfaces to all front-end technologies.
Merit EFT, a Merit Loyalty Suite Channel Extension, enables online interaction with c-store POS and gas pumps using industry standard interfaces.
Merit Intelligence enables multi-dimensional dynamic segmentation based on industry-specific parameters, such as delinquency, household financial status, life-stage analysis, etc.
Merit Communications allows for targeted customized communications by traditional and electronic means.
Merit Campaigns enables real-time personalized campaigns and rewards at all customer interaction points.
Merit eChannels facilitates seamless interaction and interfacing with electronic channels.
Merit Complaints provides an integrated approach to complaint management.
Merit Fraud Management provides support to detect and prevent employee and customer fraud.