Pre-launch Analysis Workshop
Pre-launch Analysis Workshop Series℠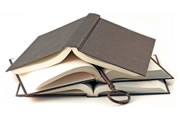 The Pre-launch Analysis Workshop Series aims at understanding customer behavior before the public announcement of a customer loyalty program, in order to design appealing and cost-justified schemes, while keeping promotional budgets at healthy levels.
Deliverables
The results of the workshop are consolidated into the Pre-launch Analysis Report, which provides recommendations on a loyalty program's design, including target segments and products, types of promotions, value of rewards and other financial parameters of the program.
Schedule & Duration
The workshop's schedule includes the following activities:
Retrieve and homogenize historical data (@ Client site)
Develop & run segmentation and performance measurements (@ Client site)
Study results (@ Client site and Axiom)
Develop report with recommendations on the following key loyalty program components based on the previous analysis: (@ Client site and Axiom)
Targeted customer groups
Targeted products
Promotion strategy
Redemption strategy.
Total duration varies significantly by company and industry, depending on data volumes and accessibility. A minimum of 15 days are required for data retrieval and initial data analysis.
Workshop participants
Top managers and department managers responsible for analyzing business results. IT personnel are also needed to assist in interface specifications and development for data retrieval.
For further details or to arrange a consultation, please contact us.