Stick & Win – a winning coalition
Cyprus' biggest retailers, Alphamega Hypermarkets for Grocery and Hellenic Petroleum (EKO) Cyprus for Petrol, joined forces today in shaping what is promising to be a highly popular rewards program based on digital stickers.
Driven by their leadership positions in their respective industries, the two companies are innovating in two ways: By offering a combined scheme that will allow customers to accumulate and earn rewards faster and by making it an entirely digital experience, thus eliminating the administrative costs and dramatically increasing customer satisfaction as compared to the alternative paper programs.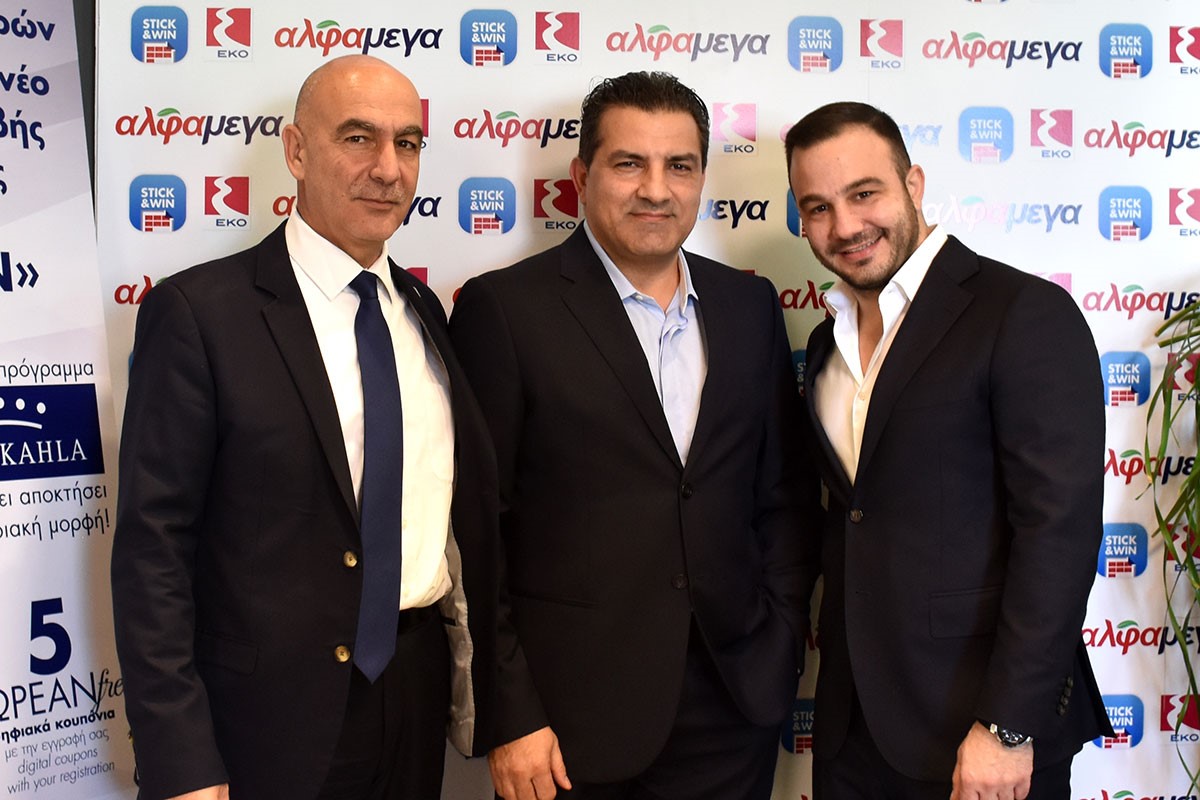 George Gregoras, EKO Cyprus Managing Director, Victor Efthimiades, Axiom Executive Director and George Theodotou, Alphamega Hypermarkets CEO, in today's press conference.